You can make a difference with your next function by using our rental facilities!
Rocky Bottom Retreat and Conference Center of the Blind (RBRCCB) is located in the scenic mountains of northern Pickens county en route to the summit of Sassafras mountain. This 30-acre site is the perfect setting for recreational and educational activities. Its natural location is enhanced by two richly flowing creeks which bound the camp property, offering delightful acoustic and scenic beauty.
We are nestled in the picturesque foothills of Sassafras mountain and offer the ideal location for hosting your next event! RBRCCB is the only camp owned and operated by the blind in the United States. Annually, over a thousand blind people visit the camp.
Though RBRCCB is utilized by blind people throughout the year, it is also a destination for everyone who wants to experience the natural beauty of the Southern Appalachia with cozy, rustic facilities that evoke an affection of simpler times. Overnight accommodations include double occupancy suites with private bathrooms, wrap around balconies with views of the mountains, creeks, and more.
The facilities are located in close proximity to Asheville, Brevard, Pickens, Pisgah National Forest, and Table Rock State Park. Most areas boast great shopping and dining. They are also crossroads to exceptional outdoor recreation, connecting to national and state forests.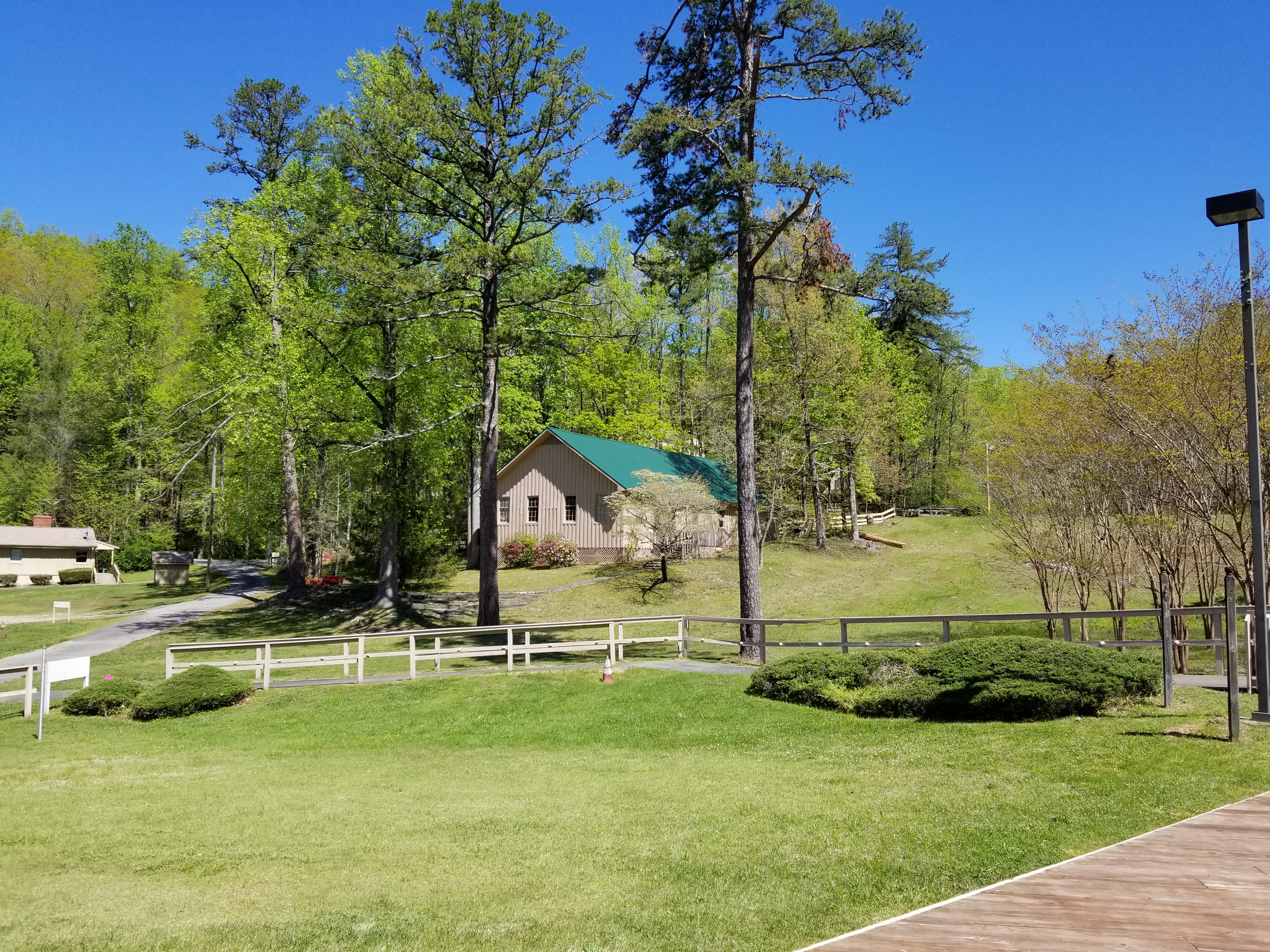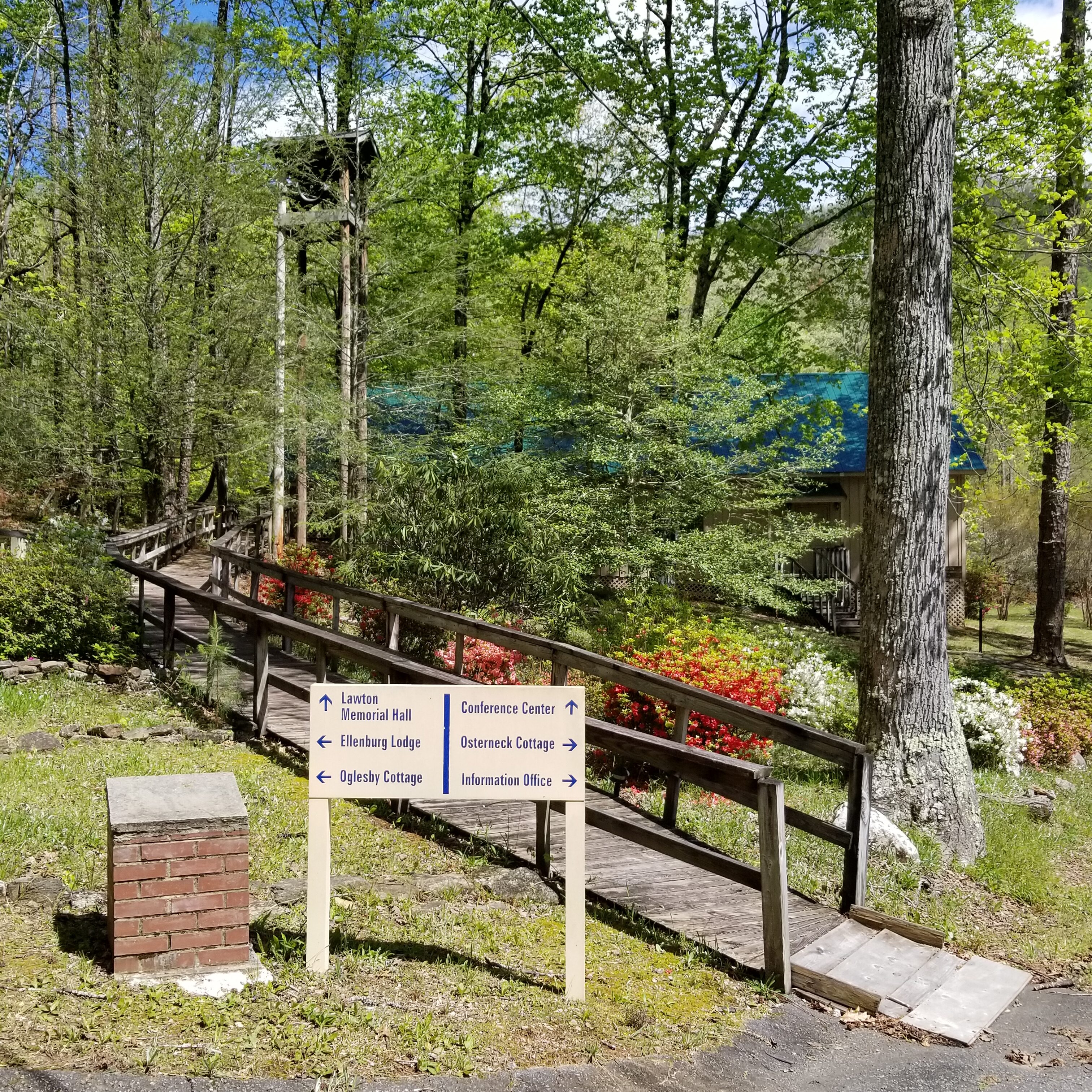 Free camps are held for blind Children and Senior's, that promote independence and offer fun opportunities to exchange ideas and learn new skills.
There are several facilities for rent that can comfortably accommodate both large and small groups. Among the buildings are a small cottage, two-story lodge, multi-room building, and conference center. These buildings can be rented alone or in combination to best suit your group's rental needs.
Find out what our mission is about and how you can make a difference in a blind persons life, along with enjoying scenic nature all around your stay.
Looking for ways to help our organization?
Then please use our PayPal link to donate any amount! Your donation can make the difference to help achieve independence, confidence, and so much more to the blind!
Do you shop on Amazon?
Amazon has a charity program that will donate a proceed of your purchase called AmazonSmile to charities in need!